4 tags
3 tags
Music At Its Fynest
We totally rearranged, cleaned, and decorated our studio and had a killer practice yesterday! The vibe is now more conducive to creativity, experimentation and professionalism.  Don't get bummed out… we're still the same chill dudes from Fyner!!! … but we have a totally new outlook on our band and a mutual respect and appreciation for what it is we do. Stay tuned for...
4 tags
Our song "Wilmington to Weytown" is now featured on a FREE compilation album! CHECK IT OUT! <a href="http://stillaliveclothing.bandcamp.com/album/wear-it-hear-it-vol-ii" data-mce-href="http://stillaliveclothing.bandcamp.com/album/wear-it-hear-it-vol-ii">Wear It, Hear It. (Vol. II) by Still Alive Clothing</a>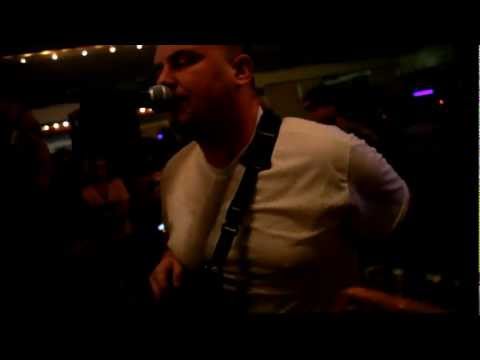 5 tags
Listen
Cool It Now.
I know I can be too upfront, impossible standards make life difficult. But while some would seek change, I think i'll just stay the same. Do you know what ya are? Cause I know what I am: Insecure but sincere and still edge after all these years.  What I say is what I mean. There's nothing more attractive then honesty. So come on girl make me believe.  Oh, I've been dying to...
2 tags
yo name my radio show!
marisax: otherwise buck's brilliant idea of "marisa explains it all" is gonna stick around for another semester… why the … do you hate it?! haha. i think about this from time to time and til this day I cannot think of a better name
6 tags
I feel like i've been eternally sad since the fall of 2010. 
This is Summer Time.
shaybaybayma: Someone should be taking me to the beach. Things I want to do this summer: Beach. A Lot. Hike Blue Hills often. Go to the aquarium. Go to the Zoo. Watch the sunset. Watch the sunrise. Who wants to play? Talk to vic about the aquarium…. he works there with the penguins on saturdays and may be able to get you in for freeeeeeeeeeeeeeeee
New Edition (demo)
Watch
This seriously just bummed me out because it made me miss frannie (or franny). :( thereceivingendofsirens: First review of New TREOS Song…
FREE Mr Fyner Downloads @ Band Camp! →
Go download our first 2 EPs and a bootleg from a live performance we did on WUML 91.5 back in March…. ALL FOR FREE!